Grants Up For Grabs: Haslemere Museum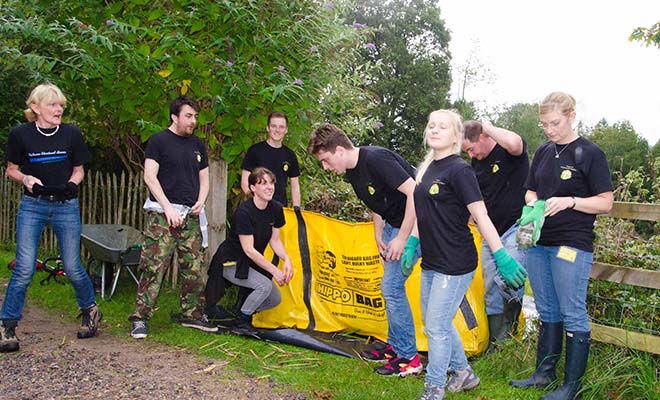 Haslemere Educational Museum is an independent, not-for-profit venture in Surrey. Founded in 1888, the museum contains nearly half a million specimens and runs regular workshops, courses and lectures for people of all ages, as well as providing outreach visits to schools and community groups.
The grounds around the museum include a woodland area and meadows which attract a wide range of wildlife. However in recent years, parts of the garden had become overgrown and unmanageable which meant access to families and children was limited. A limited budget meant the cost of removing the excess greenery was not going to be manageable.
That is until HIPPO donated a HIPPOSKIP and collection! All the project needed now was a willing group of workers - and a team of volunteers from Waitrose happily stepped up to the task.
The area surrounding the museum was quickly transformed and is now fully accessible to families from Haslemere and beyond.