Grants Up For Grabs: Inkpact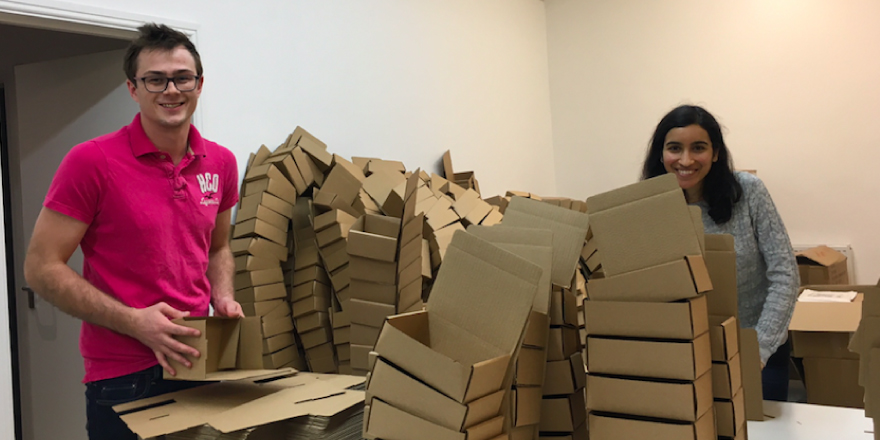 In December of 2017 HIPPO provided Inkpact with a free HIPPOBAG collection courtesy of our Grants Up for Grabs scheme. Based in Streatham Hill, London, Inkpact are a registered social enterprise who employ hundreds of 'in need' people across the UK (unemployed, disabled, recovering from illness, stay at home parents), giving them access to flexible and remote working opportunities creating hand written communications on behalf of a wide variety of companies and brands.

The free HIPPOSKIP and collection was used to dispose of a large volume of cardboard, left over from a Christmas campaign that provided work for hundreds of Inkpact's employees, at a time of year when any extra money is so helpful for them. Ideal for light and bulky waste streams, the HIPPOSKIP was the perfect HIPPOBAG for the job.

 "HIPPO was a lifesaver when we delivered a key client project, which involved getting rid of a massive pile of cardboard (approximately 4,000 boxes)! We wanted to make sure we disposed of the waste in a sustainable way and therefore HIPPO was the best option we could have ever thought of. The team was super friendly and reliable, delivering the HIPPOBAG right after we requested it. Arranging the collection couldn't have been easier. We are very relieved to know we can count on HIPPO for our next projects and we're happy to recommend it to any business requiring an efficient and convenient solution for rubbish removal". - Lorena Gutierrez, Head of Operations
If you think your project might be eligible for free help from the Grants up for Grabs scheme please contact us and tell us your story.