Grants Up For Grabs: Openwork Foundation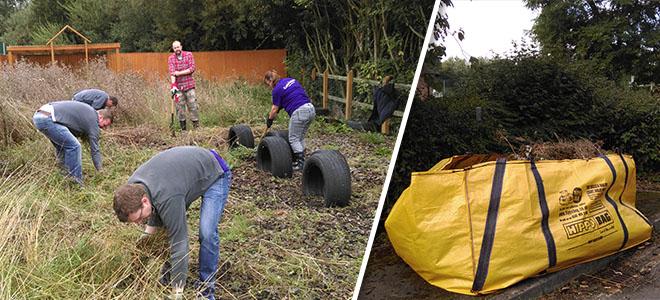 The Openwork Foundation is a Swindon based fundraising and grant-awarding fund operated by the staff of Openwork Limited, a financial advice services company. Openwork staff and financial advisers fundraise in their spare time then and nominate charities snd schemes they would like to support.
Since its inception in 1981, the Foundation has donated to over 1000 projects in the UK and overseas and has given a huge £18.3 million back to the community.
The Foundation has provided crucial support to many diverse people and causes, including building a school for impoverished children in Manila, and funding hydrotherapy pools in hospices.
The Openwork Foundation recently joined forces with a Swindon based charity, Aiming High. The project provides access to social and leisure activities for young people living with disability in the area. The activities, held at Aiming High's premises in Swindon, also allow parents and carers to have a break from their caring responsibilities.
The Openwork Foundation and Aiming High wanted to create an outside space for the young people, including creating a natural seating area and building a covered sandpit. HIPPO donated a free HIPPOSKIP and collection so that this could be completed at a minimum cost.
"Many thanks for your kind donation to support our work with Aiming High."
Ashley James, Openwork Foundation
The 'Grants up for Grabs' scheme awards free waste disposal help to applications from charities, community groups and organisations from across the UK that inspire respect for the environment or have a positive effect on the community.
If you think your project might be eligible for free help from the Grants up for Grabs scheme please contact us and tell us about your project.