Grants Up For Grabs: Papworth Trust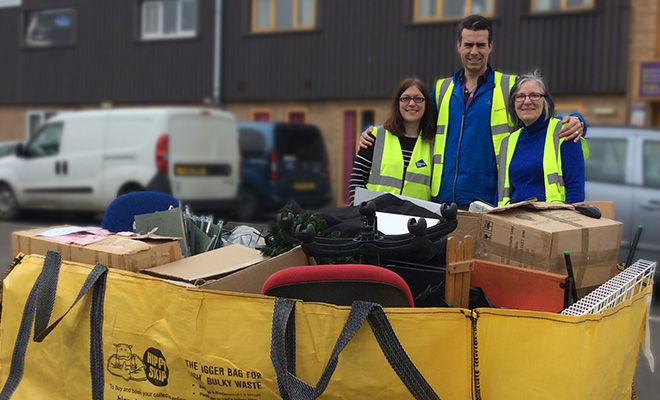 Papworth Trust is a disability charity which supports disabled and older people as well as their families and carers. They offer a huge range of essential services including care and support, living accommodation and repairs, in addition to leisure activities, sports and social events.
In early 2015, the Trust applied for HIPPO's Grants Up For Grabs scheme, in order to clear a new space to further help more people:
"We intend to clear out some under used office space to enable us to provide the West Suffolk area with a sensory room at our Disability Resource Centre. This service would be open to anyone in the local area who would benefit from sensory therapy due to their disability e.g. profound and multiple learning disabilities, autism, dementia and chronic pain."
HIPPO donated a free HIPPOSKIP and collection to help the trust achieve this. Have a look at the photos below to see how they got on!