Grants Up For Grabs: Wellchild - Saida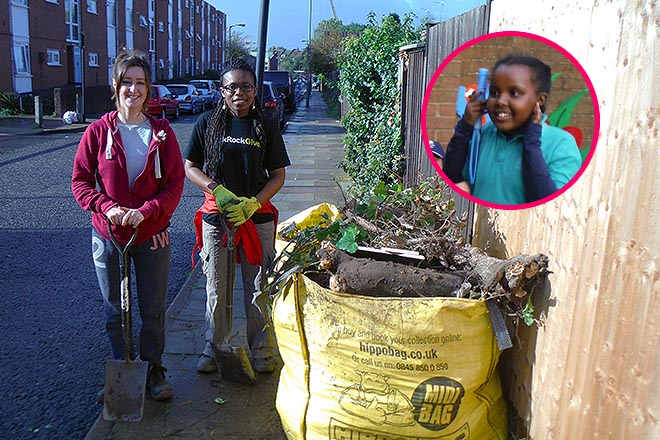 10 year old Saida has a diagnosis of Autism. She has severe learning difficulties, seizures, and acute speech and language difficulties. Saida loves being outdoors but is prone to eating things picked up off the floor. Her mother wanted to transform her garden so it was safe for her to play.
She wanted to give Saida a garden she could really enjoy, be stimulated by, and most of all be safe in. The garden needed to be stripped of all the rocks and flower beds producing a huge amount of waste. This of course needed to be disposed of.
HIPPO were approached by Wellchild, the charity for sick kids to ask for our help. We were more than happy to donate a free MIDIBAG and collection to help get the project completed for Saida. The team installed a decked seating area and the rest of the garden was covered in fake lawn. They repaired the existing shed, tidied up the tree base and roots and installed lots of bright murals and an outdoor mirror.
The result is a safe and fulfilling environment for Saida to develop and grow.