Grants Up For Grabs: WellChild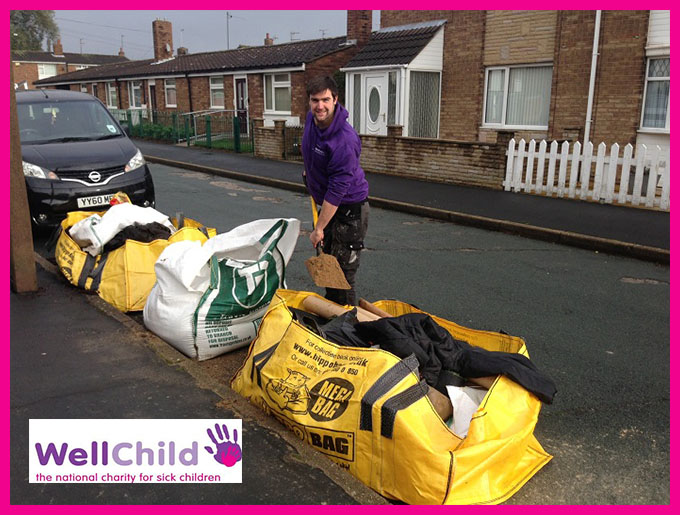 About Wellchild
Wellchild is the national charity for sick children, providing essential practical and emotional support for seriously ill children, young people and those who care for them across the UK to ensure that they receive the best possible quality of care.
To find out more about Wellchild and the work that they do, visit wellchild.org.uk
The Project
Stephanie has Chromosome Deletion 1P36 Syndrome, she has developmental delay and is unsteady on her feet. Because of her condition Stephanie spends a lot of time at home, she is unable to do ordinary teenage activities and needs to be supervised at all times. The family needed a garden which was safe for Stephanie to use.
The family did a massive amount of work themselves to make the garden suitable, but once Stephanie started to use it they discovered a couple of problems that they needed help to fix. The play bark was proving far too prickly for Stephanie, who wanted to play in the garden in bare feet and concrete steps and a ramp were proving dangerous as she often stumbled over them. Our Helping Hands Project Managers spent two days with the family using fake turf and rubber matting to soften the concrete. They also replaced the play bark with fake turf.
HIPPO donated two MEGABAGs to dispose of the unwanted bark and waste.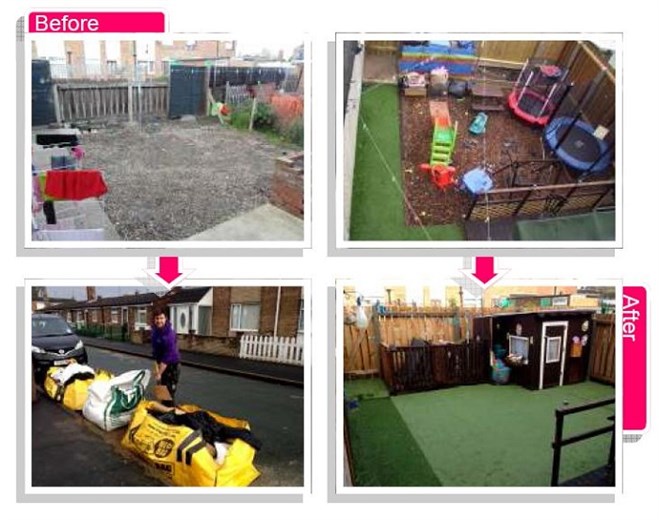 Here at HIPPO we recognise the value of community projects and we want to do our bit to help.  That's why we've introduced Grants up for Grabs, to donate free bag and collection packages to charitable and community orientated projects. 
Find out how to apply and see what other organisations we have helped.