Grants Up For Grabs: Woodlarks Camp Site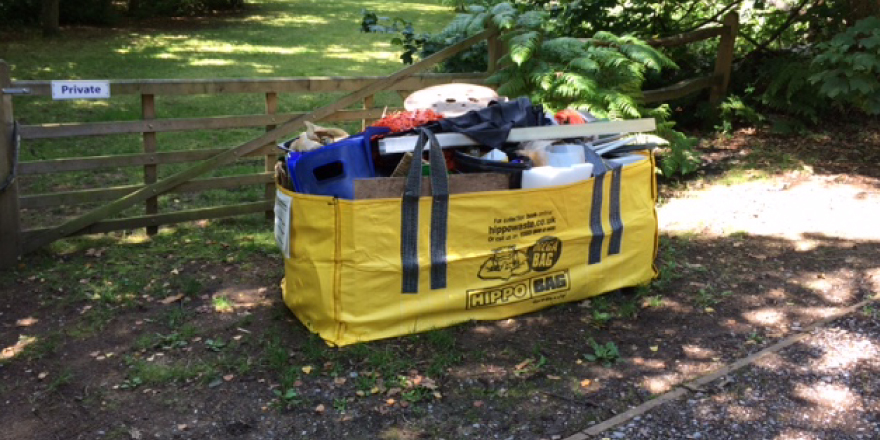 In May HIPPO provided Woodlarks camp site with a free HIPPOBAG collection courtesy of our Grants Up for Grabs scheme. Based in Farnham, Surrey, Woodlarks provide camping facilities for people with disabilities and is ran entirely by volunteers, hosting low cost holidays with one-to-one help for special needs schools, children's Hospices, specialist Colleges and groups for adult camps.
The free MEGABAG and collection was used to dispose of mixed waste including bricks, concrete and rubble after volunteers completed necessary maintenance works during the closed season to ensure safety on the site for all visitors. With many visually impaired campers and children / adults with a massive range of additional needs staying there, a well maintained and orderly site is essential for everyone's wellbeing and safety.
"I am very grateful for the bag that was donated by the team at HIPPO. Your donation enabled us to clear out a number of areas of rubbish that had accumulated over a period of time. There was an area that had become quite hazardous in the amount of rubbish that had been left there, with the help of the lads from the Specialist school I work at, this area is now clear which is terrific.
My work experience lads worked really hard moving everything around and sorting what could and could not go in the HIPPOBAG, it was a really good learning lesson on so many fronts for them, especially communication.
I am very grateful to everyone at HIPPO for making this happen and for helping us out so generously." - Nick Richards, Woodlarks Camp Site Warden
If you think your project might be eligible for free help from the Grants up for Grabs scheme please contact us and tell us your story.