Prepare your Home for Holiday Houseguests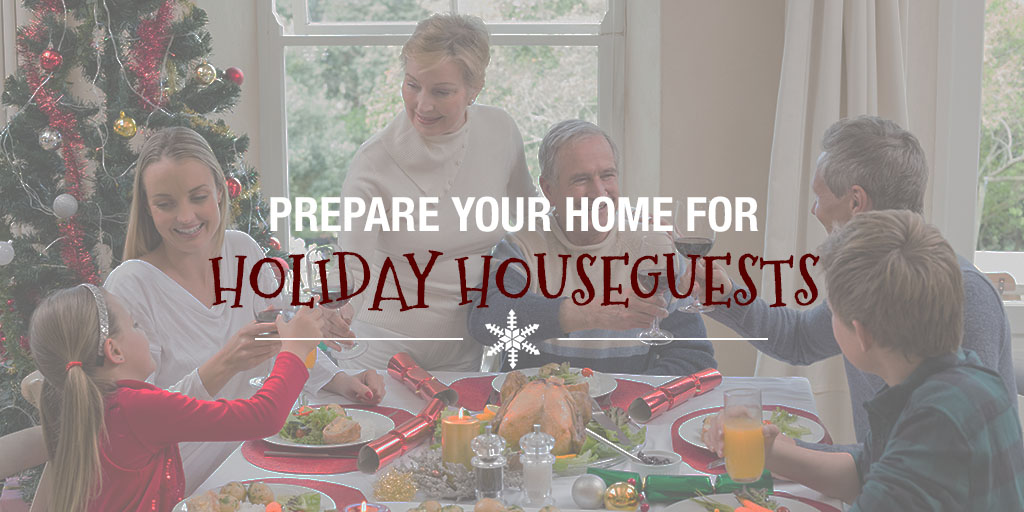 It's that time of year when we witness a curious phenomenon where half the nation's properties are empty, while the other half are at double capacity! It's holiday houseguest season. If you're the lucky one with a few extra bodies to feed, sleep and entertain, read on to find out how to prepare in advance of their arrival - and hopefully avoid a bout of PTSD in January!
The best way to ensure this doesn't happen is to start the planning process now. Here is HIPPO's round up of our most read blog posts this year; all of which will help you tackle the minefield of looking after your extended family this Christmas.
DECLUTTER YOUR HOME
One of the major causes of festive feuds is space...or a lack of it. When more people than usual are living together it's easy to tread on people's toes. Step 1 for avoiding this is to declutter in advance of your guest's arrival. This blog post will show you the fastest way to create more space at home.
MAKE YOUR HOUSE SEEM BIGGER
Is your kitchen more taxing than relaxing? Or is your bedroom more alarming than calming? (We could do this all day...) Even if you don't have seven guest bedrooms and a banquet hall, it's possible to make your home seem bigger with these brilliant furniture innovations. 
And while we're on the subject... 
When entertaining, the living room is the neutral zone - a space that everyone has to share. If it's not big enough for the job, people get uncomfortable. Luckily, with some clever design, it's easy to make a small living room seem bigger. 
GIVE A GOOD FIRST IMPRESSION
Snarky remarks from parents and in-laws is one of the most commonly cited causes of arguments at Christmas time. Nip those comments in the bud by making sure you give your guests a good first impression when they step through the door. You can make even a tired home seem fresh by following our easy tips to make your house look new again.