Small Bathroom Design Ideas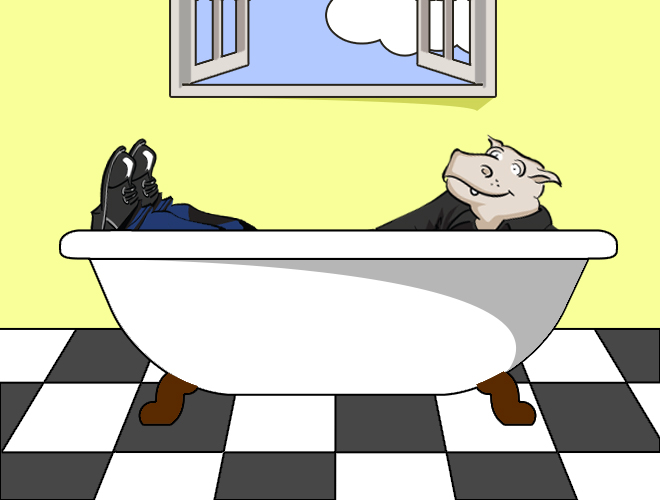 The bathroom is usually the smallest room in the house, but you can make it seem bigger without the hassle of knocking through walls and doing a full rebuild. Refit the room using space saving design principles to get the same effect. It'll cost less, it's easier, and it gets results. Save the aggro by trying some of these space making tips.
Plan Layout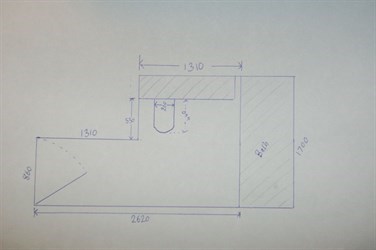 Look about, are things in the best places? If not,  then you need a plan. Measure your room  and sketch it to scale. Where do things fit? If  you're handy with a computer there's software  you can use to draw plans, and many DIY sites  have planner tools.  Use what you've got. If it's a  sloping ceiling, put the bath under it. Get rid of  the walk-in shower, replace it with a wet room.  Got your plan? Now get cracking.
 Change your Plumbing
 Plumbing can be your enemy when you're  shifting the bathroom layout. Wall or floor  mounted taps can help sort it. These options  mean that you won't be tied to the plumbing  you've got and you can put your suite anywhere,  just remember that standpipes will need  plumbing in. If you're not confident doing this  yourself, leave it to the pros.
Slimline Suite
Is the bathroom suite slimline? If it isn't, consider fitting a new one. There's loads of slimline suites around, just nip down to the local DIY store for a look. If you fit a whole new set: toilet, sink and bath, the cost can add up fast. Look at which areas of the room need space and only fit what's necessary to make that happen. If the toilet's a problem a slimline cistern will fix it. If you can, fit a concealed slimline cistern.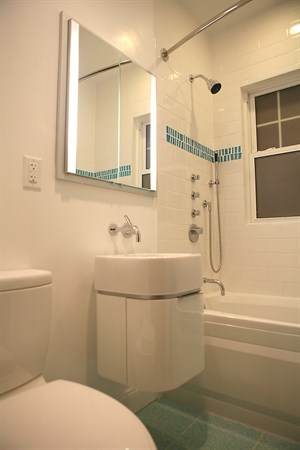 It looks better because it hides the plumbing. Fit a surround over the cistern, or build one from MDF and skim to blend with the wall. Now fit a back to wall pan. Have you got extra space beside the surround? Shelve it out or make a cupboard for storage.
Showers
Walk-in showers need loads of room, so consider getting rid of it. There's a few alternatives: fit an over bath shower head, build a wet room, or alter your walk-in layout. For over bath shower heads you've got a few choices. A manual mixer: this is simplest to fit but control of flow and temperature isn't possible. Thermostatic mixer: the same as manual mixer but with a unit to control flow and temperature. Much safer if you can afford it. The downside though, is it's more difficult to fit and more expensive. Electric Shower: plus side, there's loads of control and instant hot water. Downside: there's electrics involved so safest to get an electrician in. Remember to fit a curtain or screen. Not fussed by a bath? Take it out and simply make it a wet room instead. It'll make loads more space. It's a big job though and can be pricey too. Already have a walk-in shower? Fit an inward folding door. More room with just a little cash and a few basic tools.
Baths
Baths are tricky. If you need to squeeze one in but there's no space, get a compact one. There are plenty around. They'll usually be about 1200mm long compared to the usual 1700mm. Room an odd shape? Get a tapered or corner bath, or what about a compact freestanding tub?
Sinks
Slimline sinks free up some space. Add a slimline under sink cupboard for some extra storage. If you don't have enough space for the unit chuck in a freestanding sink. If you're still struggling, you need a corner basin. If things are still cramped, a wall hung sink could your best bet. It frees up space around the whole basin.
Like our ideas? Got any of your own? Tweet us @HIPPOBAG to show us your best space-saving designs!