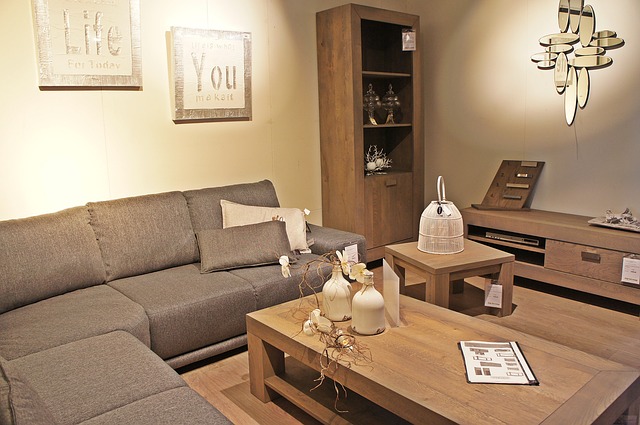 Each room throughout the house has its own set of challenges when it comes to getting the most out of small spaces. The lounge, however, is one of those rooms you really want to get right as it's the place you're most likely to have your guests in, as well as where you're likely to spend the most time in with the family. So here are a few handy tips and tricks to get the most out of a small lounge, whilst keeping things well designed and practical.

Furniture

It goes without saying that if the lounge is on the small side, it makes sense to not go investing in a giant sofa that's going to take up lots of room. Pick sofas and chairs that fit comfortably and still allow access around the room. Sofas and chairs that don't have armrests tend to open up the space a bit better, and if you can, slot them in to any available cubbies such as a window bay. Putting a corner sofa in the corner of the room can also really open things up.

Bear in mind when shopping for furniture that antique shops are a great place to find smaller items. This is because the average room size was quite a lot smaller up until the last 50 years or so.

Make sure you are smart with storage. Ideally, you'd look to get all the storage space up off the floor and use shelves as much as possible. If there is a space available - such as between vertical wall studs - then fill it with as many shelves as possible as this reduces the need for cupboards or cabinets. Another great idea for storage is to use a trunk or chest as a table, or pick sofas and footstools that have built in hidden storage to limit clutter.

If you want to use some side tables, or a feature coffee table, think about getting ones that have a glass top. The fact that the furniture is glass really opens the space up and tricks the eye into thinking there is more space available. Another great trick for this is to use mirrors. By placing a large mirror (preferably opposite a window) in the room, it can create the illusion of a larger space, as well as give the feel of an additional window if it's reflecting a source of natural light.


Design Tips

There are plenty of ways you can maximise space without rushing out to buy all new furniture; a few simple licks of paint here and there and some smart design choices will mean that you can enjoy a much roomier feeling lounge.

Windows should be your friend in this regard. Avoid draping fabric over them to increase their presence - fold up blinds are a great alternative to curtains. Paint the window frames themselves in light, bright colours and just keep in mind, more light = more space.

By using light and neutral colours throughout the lounge, from the walls themselves to the furniture, it helps the eye to feel like it can push those walls out and gives a more expansive feel to the room.

Plants are a great means of making the room breathe and bringing the great outdoors, indoors. The bright green colours give the impression of space and recycle the air, giving the room more oxygen.

Emphasise the vertical. If your room has high ceilings, you can capitalise on that and open up the room some more. Although having a high ceiling doesn't help in terms of having another space to sit somebody down, it can help with giving the impression that the room is far larger than it actually is. A great way to use this space is to draw focus up the walls by getting lots of photographs or framed artwork in a feature that spans upwards and brings attention higher. Use long ceiling to floor drapes to put emphasis on the height, and again, use long mirrors to open it up more, allowing for extra light.
So there you have it. By picking the right furniture and utilising some smart design ideas, you can make the most of your limited living room space.
Got any of your own nifty big ideas for all spaces, why not tweet them to us @HIPPOBAG?