Weeding and garden waste removal services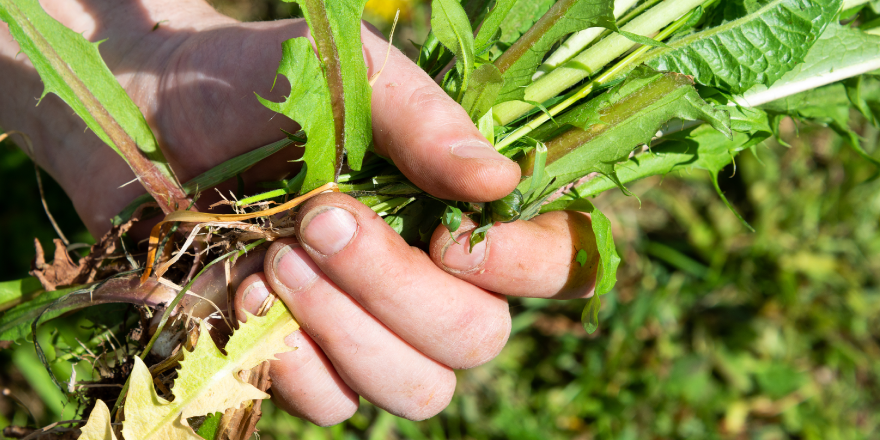 Unsightly weeds and garden waste can have a huge impact on the curb appeal of your property, so it's essential that you keep on top of them. After all, your garden or the grounds of your business premises are the first impression visitors will get of your property.
As well as affecting the aesthetic appeal of your home or business, there are also many practical reasons why it's important to keep on top of weeds. From growing into buildings and pathways, through to impacting the harvesting of fruit and vegetables, pesky weeds can quickly get out of control.
So, dig out your weeding tools and get to work tackling your weeds. We've created a handy guide outlining everything that you need to know about effective weed control.
Water plants, not weeds

First and foremost, you should ensure that when you are watering your flowers and plants that you avoid watering the weeds in your garden, as this will only encourage them to grow.
Depriving weeds of water will also reduce weed seed germination by as much as 50-70 percent.
Common weeds to look out for in your garden include:
Annual nettles
Groundsel
Shepherds purse
Chickweed
Ground elder
Perennial weeds
Hedge bindweed
Field horsetail
Mulch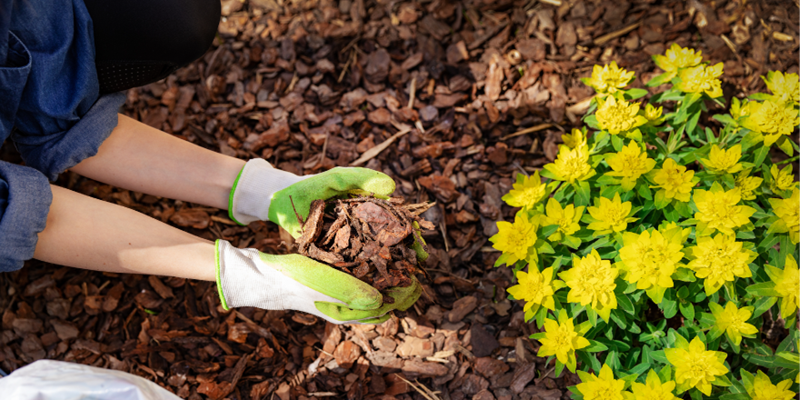 Mulch is used to keep soil cool and moist, whilst depriving weeds of light. However, it's important that you replenish the mulch as often as possible so that it's kept at around 2 inches deep.
Get out in the rain
Although it's not going to be the most pleasant task, it's far more rewarding and easier to pull out weeds once they are wet. If you're unable to remove the weeds, simply chop off their heads as this will reduce seeding and exhaust their supply of root buds.
Take care when planting
Close plant spacing is key to preventing weed-friendly gaps from causing havoc in your garden. So, create mass plantings or plant in drifts of closely spaced plants rather than plants dotted about with wide spaces in between.
Disposing of your garden waste
Once you've successfully tackled the weeds in your garden, it's important that you dispose of your garden waste appropriately.
HIPPOBAGs are ideal for disposing of waste from gardening and landscaping projects due to their incredible versatility and flexibility.
One of the main advantages of HIPPOBAGs is that they can be positioned on the grass or a driveway. The MIDIBAG can hold nine wheelbarrows of green waste and with a simple collection service that can be booked online, it's the easiest way to clear your garden, no matter what time of year it is.
Like the MIDIBAG, the MEGABAG can also be filled to the brim with heavy waste from bigger garden projects such as soil and rubble.
The bags can even be collected over walls and fences, making them a convenient and hassle-free choice for gardeners and DIY enthusiasts alike.
Contact us
No matter how much garden waste you need to dispose of after clearing out your garden, HIPPO's range of HIPPOBAGs, Skip Hire and Man & Van services means that there's always a convenient, cost-effective and reliable option for disposal that works for you.
Find out more about HIPPO's range of disposal options and check out our blog for more advice to help with your household projects.