Garden Waste Skip Hire: What You Need to Know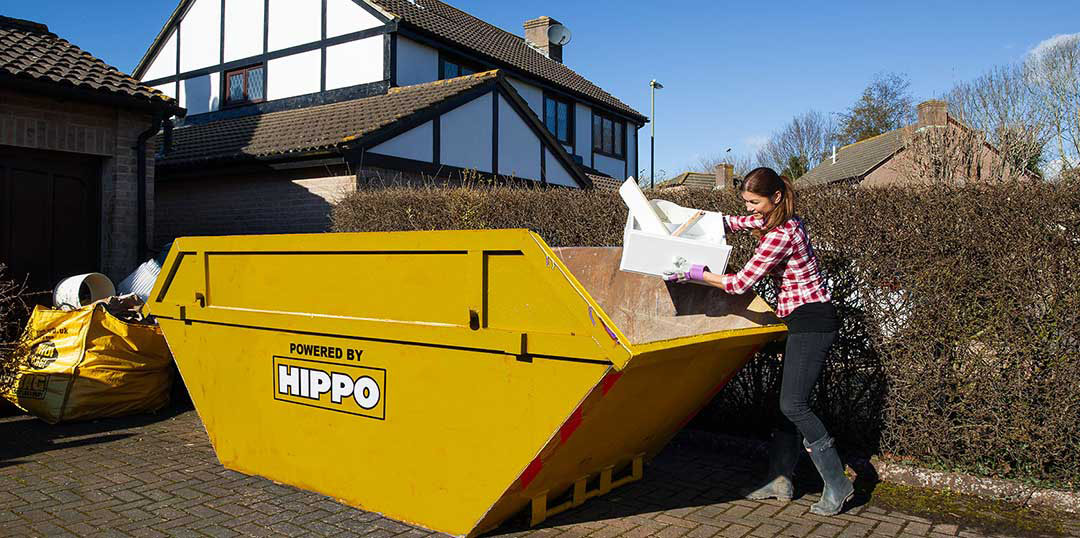 Whether you're having a big clear out or you're busy giving your garden a much-needed facelift, it's likely that you'll be left with a lot of garden waste. The good news is, there are lots of ways to dispose of your garden waste efficiently and affordably, leaving you with a perfectly tidy garden in time for summer.
Here's our guide to everything you need to know about garden waste skip hire.
What Materials are Considered Garden Waste?
Garden waste is anything from grass, leaves and twigs, right through to weeds, soil, turf and lawn. Many projects also produce waste patio slabs, bricks, rubble and hardcore materials too.
All of these materials can go into a skip to be safely disposed of.
Alongside this, garden waste such as garden furniture and plant pots can also be collected.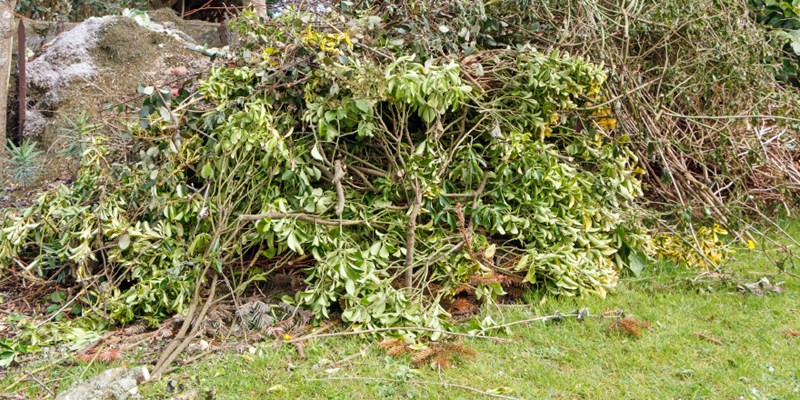 What Skip Size is Right for You?
Skips come in a range of sizes, meaning they are great for accommodating your garden waste, whether you've got a small allotment or a large garden.
If you've got a lot of waste, it may be wise to order a large skip as it's better to have more space than not enough. However, if you've got a few different types of materials, it's best to split the materials into separate piles, and our HIPPOBAGs offer the perfect solution to tackle your garden waste needs.
We understand that hiring a skip can sometimes be confusing. Knowing how to hire your skip and what size to choose, alongside whether you need permits for your garden waste is why we wrote this Skip Hire Guide.
If you're looking for the cost of hiring a skip in your area, we've got a helpful and easy-to-use skip-hire postcode tool, that identifies the cost for you. Simply type in your postcode and we'll show you the price of each available size.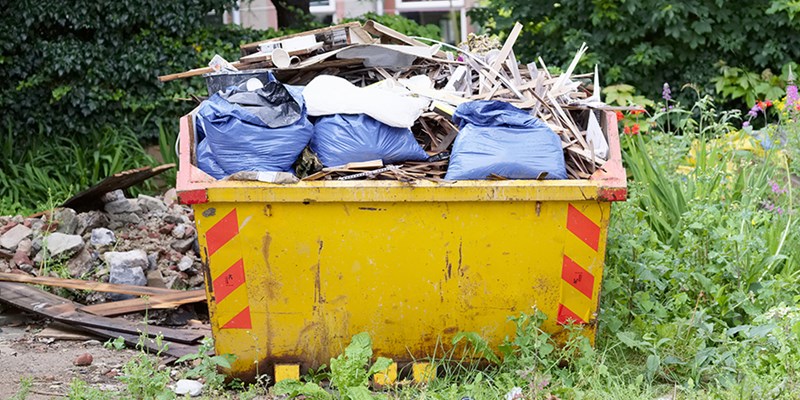 How to Order a Permit for Your Skip Hire
Even if you're hiring a skip to use for garden waste, you may still need a permit. Unless you can stow the skip on your private land, a permit will be required. We can take care of this for you and we'll include it in your order overview so you're covered. However, you will need to ensure everything is set up before the skip arrives otherwise this could delay the skip being with you.
WHAT ARE HIPPOBAGS?
HIPPOBAGs provide a convenient and cost-effective alternative to skip hire. They're a great option for helping you to dispose of your garden waste - particularly if you do not have space for a larger skip.
HIPPOBAGS FOR GARDEN WASTE
Available in a range of sizes and priced to suit your garden size and shape, our exclusive HIPPOBAGs can be stored on your lawn or driveway securely.
From the MIDIBAG, that can hold up to nine wheelbarrows of waste and priced at £134.99 with collection, through to the MEGABAG at £164.99 with collection and the HIPPOSKIP at £249.99 with collection, you'll be able to have a thorough clear up of your garden.
The HIPPOBAG can be stored on your lawn or driveway, then filled with all your garden waste, whether you're starting a big garden clearance project or just having the annual tidy-up, this is a great solution to help you.

CHECK OUT THE HIPPOBAG PAGE FOR OFFERS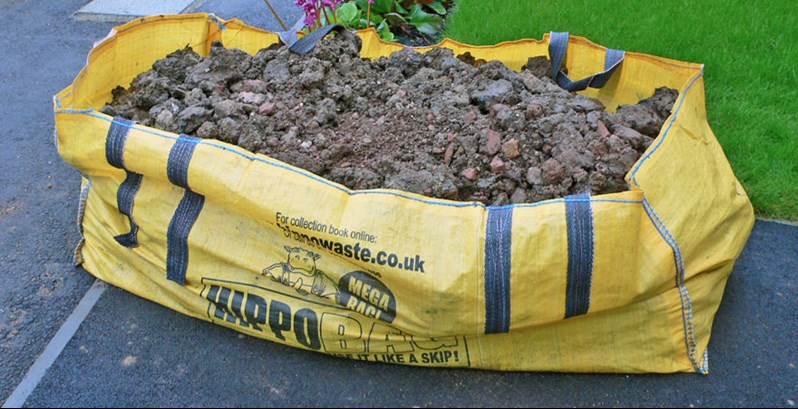 MAN AND VAN for Garden Waste
If you don't want to hire a skip or clear the waste yourself, we can come and dispose of your rubbish for you. All you need to do is take a picture of your garden waste and send it to us, then our team will come and collect it for you, including the heavy lifting and clean up. Typically over 95% of all the garden waste that we collect is diverted from landfill.
Find out more about our Man and Van option.
Why choose HIPPO to dispose of your garden waste?
Here at HIPPO, we provide a range of HIPPOBAGs, skip hire and man and van services that have been designed to offer convenient, cost-effective and reliable options for waste disposal that works for you - no matter how much garden waste you have.
For more information about clearing up garden waste, check out are helpful blog, filled with help and advice to getting started.