Grants Up For Grabs: Little Maxwell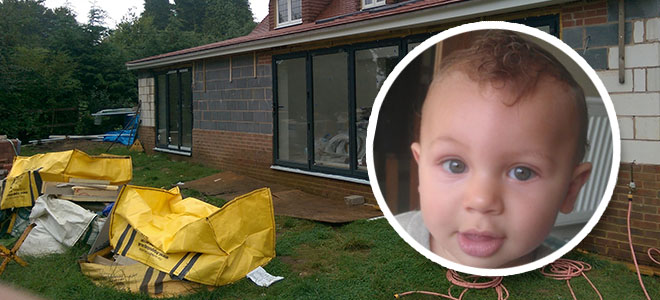 Maxwell was born in January 2012, to the delight of his parents. However, in November that year, their lives changed forever as Maxwell was diagnosed with mitochondrial disease.
Looking after a child with a disability is a full time job. Maxwell's mother had to give up her job to become his full time carer, and his father is also unable to continue with full time work. This, coupled with the financial realities of day to day life meant they were unable to afford a mortgage and the family moved in with Maxwell's grandparents.
They are currently in the process of converting Maxwell's grandparent's three bay garage into a house suitable for Maxwell's unique needs. With limited funds available, this is a huge and difficult undertaking.
With projects of this scale, waste disposal is a vital part of the process. To help save money, HIPPO donated the HIPPOBAG and collection service completely free.
"This will be a great help."
Pete, Maxwell's father
We wish little Maxwell and his family all the best for the future! 
The 'Grants up for Grabs' scheme awards free waste disposal help to applications from charities, community groups and organisations from across the UK that inspire respect for the environment or have a positive effect on the community.
If you think your project might be eligible for free help from the Grants up for Grabs scheme please contact us and tell us about your project.